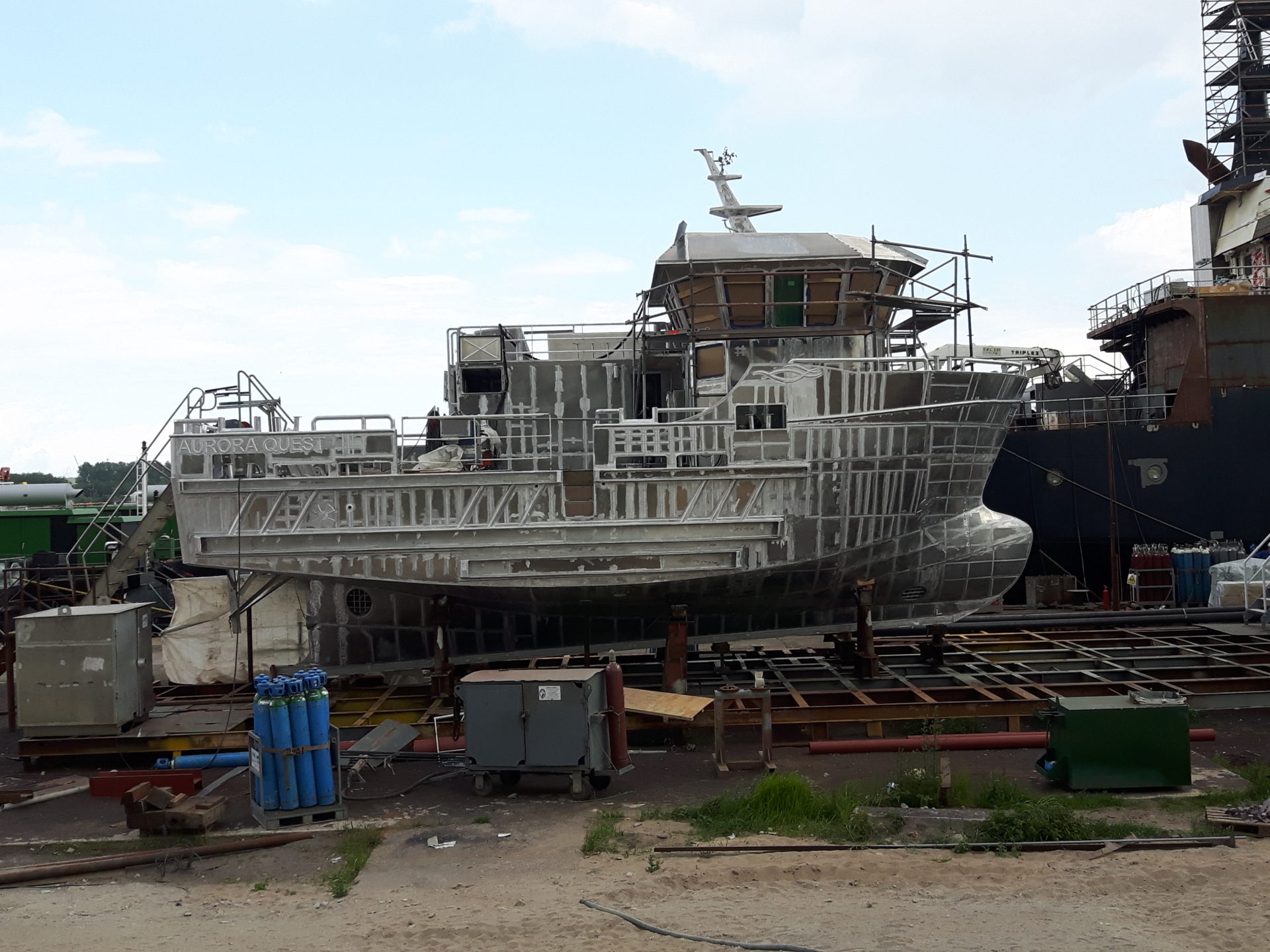 About:
Structure of hull, superstructure and signal mast service vessel  for Shetlander Owner. The hull and superstructure is built of seawater resistant aluminum alloy:
Plates: 5083-H116
Profiles: 6082-T6
Accuracy related to shipbuilding rules of Maritime and Coastguard Agency (MCA).
The hull has combined frame system consisting of transverse web frames and longitudinal stringers, and three watertight  bulkheads. The hull is divided to four sections: forepeak inclids seawater ballast tank, accommodation for 4 persons, cargo hold and engine room.
Main dimension:
Length O.A.: 14,96 m
Length P.P.: 13,50 m
Breadth mld: 7,0 m
Depth to main deck: 3,15 m
Weight of aluminum c.a.: 15.000 kg