Turnkey built vessel: Axel M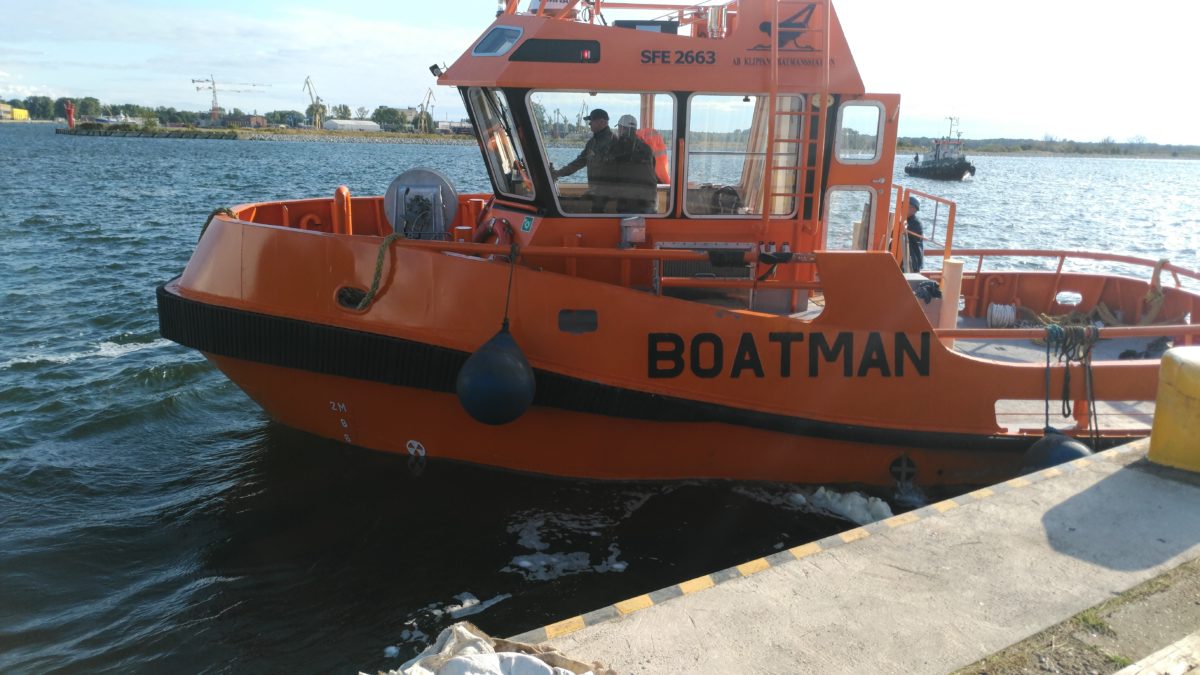 Axel M – general
The vessel's main duty will be berthing and other ship handling in harbour and coastal waters such as:
Mooring and unmooring vessels
Rope running
Towing
Deck load without tow
The hull is divided into four watertight compartments.
1.         The aft peak is hold and a steering gear compartment.
2.         The engine room has wing tanks for fuel oil
3.         Forward of the engine room is accommodation for two men.
A bulwark is placed all around the main deck and the superstructure is placed well inboard. Aft of the superstructure there is a crane foundation and two towing hooks and a large work deck. The vessel shall have one CP propeller connected to a gear and a diesel engine. One hydraulic pump shall be mounted on PTO of the engine. Clutch and CP also to be operated from the wheelhouse. In the lay-out of this vessel practical usefulness and simple operation are design features. All work will be done on deck without steps or ladders. All equipment on top of the wheelhouse as; radar, search light, etc. shall be protected. The wheelhouse shall have all around view with big windows. The hull is designed for easy manoeuvrability and it is strengthened beyond the class requirements. The vessel is equipped with wet exhaust.
Dimensions
Length over all: 12,00 m
Length p.p.: 10,00 m
Breadth on frame: 4,80 m
Depth to deck: 2,20 m
Frame spacing: 0,50 m
Speed/bollard pull
Speed of the vessel with total output of approx. 450 hp to be approximate 9 knots without tow. Bollard pull to be about 5 tonnes.
Accommodation
The vessel shall have accommodation for 2 persons in one cabin.